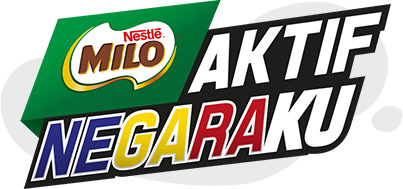 For more than 60 years, MILO® has been a strong supporter of grassroots sports, as we believe that an active lifestyle leads to overall well being, growth and personal development – especially when introduced from a young age.
MILO® Aktif Negaraku is our latest initiative that aims to reach 5 million Malaysians, and our goal is to give them access to an active lifestyle. This in line with our commitment to promoting the belief that sports is a great teacher, leading to a better life.
OTHER SPORTS INITIATIVE BY MILO®

THANK YOU, MALAYSIA!

With an overwhelming response, the total number of Malaysians who joined the #JomAktif initiative, participating in various sports activities reached.


We will continue this initiative to enable more Malaysians to live a healthy lifestyle.
 
Stay active, Malaysia!