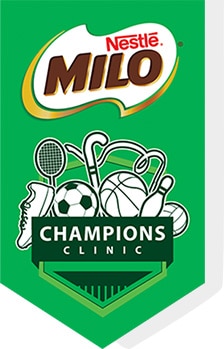 Here at MILO®, we understand that you want your children to learn and grow to the best of their abilities, but they might not know where to start. The MILO® Champions Clinics aims to provide children (7 to 12 years old) the opportunity to experience and learn sports for the first time as we believe that sports is a hidden social worker that provides positive lessons that books cannot teach.
THEY WENT THE DISTANCE BUT THEIR JOURNEY HAS JUST BEGUN

A total of 24 talented children were flown to Barcelona for an exclusive training under the MILO® Champions Clinic program. As we believe that sports should be nurtured from the grassroots level, we provided this opportunity for them to train with the esteemed coaches from FCBEscola.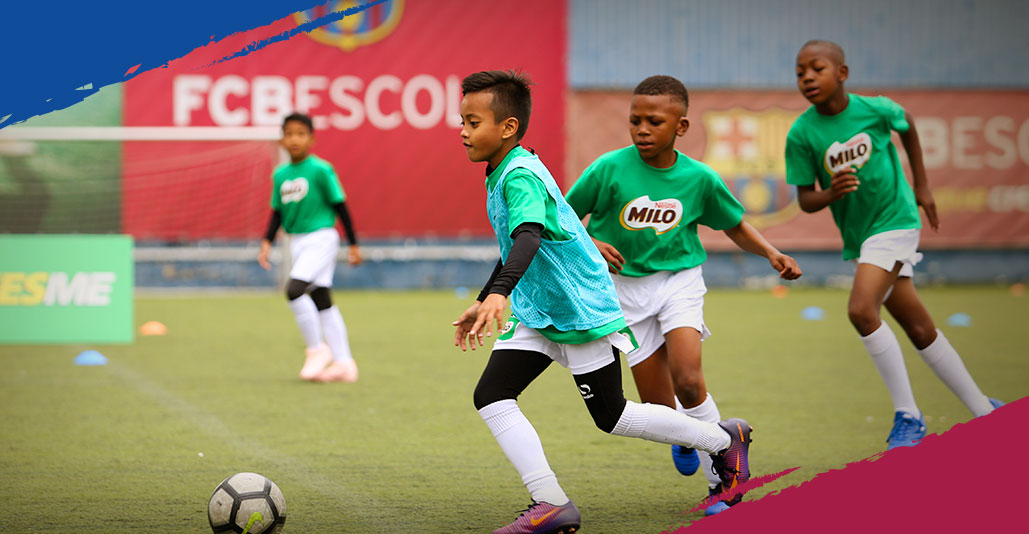 While in Barcelona, they gained new skills including teamwork, football techniques and much more. MILO® hopes that they will incorporate these positive values in their training from this point forward so they can be successful in the future.
Get to know them and see their action in Barcelona!
 
WHAT DID THEIR PARENTS SAY?
"
Program ini adalah titik permulaan yang terbaik untuk anak saya pelajari taktik dan kemahiran serta nilai-nilai murni sukan bola sepak.
"
Ibu kepada Maximillian Hanifa Jabbar
"
Latihan daripada jurulatih bertaraf dunia dan pendedahan modul FCBEscola ternyata mengasah kemahiran anak saya dengan menguasai kemahiran asas bola sepak dan kemahiran teknikal bola yang dapat membantunya menjadi pemain yang unik di atas padang.
"
Bapa kepada Muhammad Muhaimin Izzat
"
Perkembangan sosial dan jasmani kanak-kanak amat penting buat saya. Perubahan yang ketara melalui program ini adalah anak saya kini lebih yakin dan selesa kerja berpasukan, hormati orang lain dan lebih bersemangat seperti seorang juara.
"
Ibu kepada Ahmad Shah Muhaimin Izzat
EXPLORE MILO® CHAMPIONS CLINIC

Click on an icon below to find out more about each sport, their modules in detail, as well as your nearest locations.
WATCH THE ACTION

See how your child can benefit from MILO® Champions Clinic.