JUMP HIGH AND REACH FOR YOUR DREAMS
Basketball – one of the more popular sports in Malaysia – helps to develop attention, teamwork and social skills as the fast-paced game requires players to think quick and be alert while following strategy. It helps to increase spatial awareness and sense of balance as well as improving hand-eye coordination.
| | |
| --- | --- |
| SESSION | 8* |
| DATE | POSTPONED |
| AGE | 7 to 12 |
| TOOLS PROVIDED | Jersey and sports equipment |
| FEES | RM100 per child |

*Only applicable to 32 children per location
MILO® Champions Clinic will be POSTPONED until further notice.
Follow milo_malaysia on social media to get the latest updates.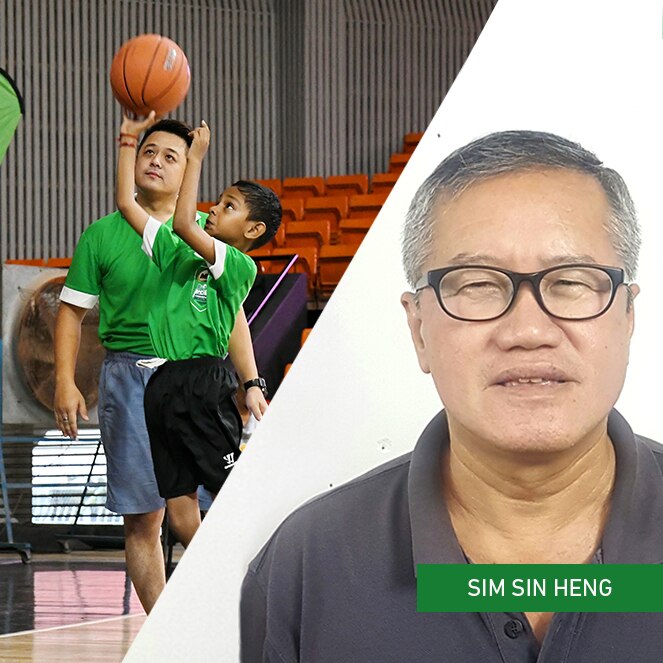 THIS MODULE IS DEVELOPED BY SIM SIN HENG
A school teacher, a former assistant coach, a member of the Malaysia Basketball Association (MABA), and now head coach – Sim Sin Heng now joins the ranks of the MILO® Champions Clinic coaches.
As an educator, he believes that children should not only be active mentally but also physically. This is in line with MILO®'s ambition to get 5 million Malaysians be active.

FOCUS & DECISION-MAKING SKILLS
Train your child's focus, decision making skills and accuracy.

COORDINATION AND MOTOR SKILLS
Improve full body coordination through dribbling, passing and strategies.

SELF-DESCIPLINE & CONCENTRATION
Your child will learn to be more disciplined and alert as they have to constantly be on their toes during training.