Bowling helps your children to develop better hand-eye coordination, accuracy and muscle strength. It's a social, cardio exercise the whole family can enjoy.
| | |
| --- | --- |
| SESSION | 8* |
| DATE | Coming Soon |
| AGE | 7 to 12 |
| TOOLS PROVIDED | Jersey and sports equipment |
| FEES | RM100 per child |

*Only applicable to 32 children per location
Stay tuned for schedule dates for year 2020!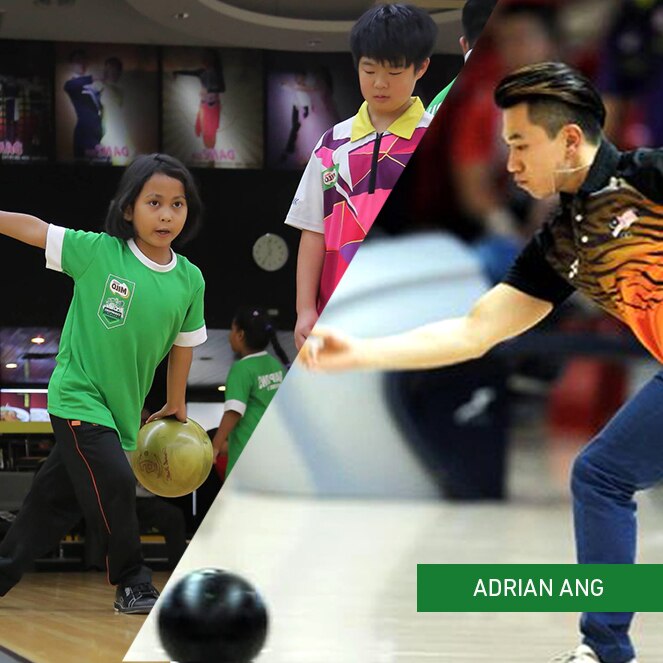 THIS MODULE IS DEVELOPED BY ADRIAN ANG
Adrian Ang started his bowling career at the age of 10 and is currently the National Elite bowler under the PODIUM Program. Trained under the MILO® Piala Remaja Development Program, Adrian has gone on to win international accolades.
Now, Adrian volunteers his personal services to teach and share his bowling experience to future bowlers through MILO®CHAMPIONS CLINIC. This helps in MILO®'s objective to make Malaysians be active from a young age.

TECHNICAL SKILLS
Learn the right tips and techniques from trained coaches.

HAND-EYE COORDINATION
Improve your child's hand-eye coordination through strategic practice.

PHYSICAL GROWTH
Gain cardiovascular and muscle strength through drills and practices.