Through netball, your child will learn teamwork as well as improve their verbal and non-verbal communication. It exposes them to positive socialising, while improving body coordination, depth perception, and reaction time.
| | |
| --- | --- |
| SESSION | 8* |
| DATE | POSTPONED |
| AGE | 7 to 12 |
| TOOLS PROVIDED | Jersey and football |
| FEES | RM100 per child |

*Only applicable to 32 children per location
MILO® Champions Clinic will be POSTPONED until further notice.
Follow milo_malaysia on social media to get the latest updates.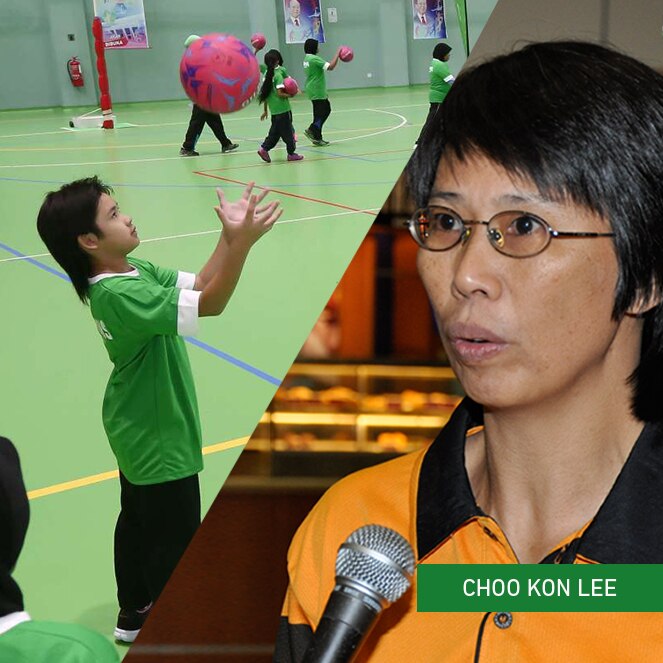 THIS MODULE IS DEVELOPED BY CHOO KON LEE
Choo Kon Lee is a well-known figure in Malaysian netball. She's the Head Coach of Bukit Jalil Sports School that led the Malaysia U-21 team to victory for a total of five times in the Asian Youth Netball Championships. Her most recent success came in the form of a Gold medal as coach of the national team in the 2017 Southeast Asian Games.
Her experience is now used to develop the next generation of netball players through the MILO® Champions Clinic programme. The expertise she is contributing gives a more professional insight into how more Malaysian children can enjoy competitive sports, thus pushing more Malaysians to stay active as envisioned in the MILO® Aktif Negaraku initiative.

COMMUNICATION & CHARACTER BUILDING
Build self-esteem and self-confidence, while learning to work together as a team.

MUSCLE STRENGTH & STAMINA
Improves strength & stamina through training and fast-paced intensive games.

DEPTH PERCEPTION
Train your child's eyesight and help them see the world in three dimension. A good depth perception will also help in learning.