Happy Merdeka and malaysia day
MILO celebrates 64 glorious years of
perseverance and excellence
For as long as Malaysians could remember, MILO has always been there for all of us. From little achievements to
big feats during sports day, last-minute college assignments, and even as that midday pick me up. MILO has been
an integral part of our lives and is deeply woven into our culture. MILO complements our livelihood and MILO is in
every Malaysian moment.

The iconic and timeless MILO tins have evolved throughout the years but alongside its change, it grew side by side
with countless Malaysian Champions. So let's celebrate what it means to be Malaysian this Merdeka with MILO!

To commemorate this festive celebration, we're introducing two limited edition MILO 1.5kg tins. The design portrays
how intrinsic MILO is to the Malaysian' heritage and lifestyle.

Enjoy MILO the Malaysian way.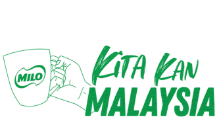 Let your camera eat and drink first to stand a chance to win
exclusive MILO gift sets.

Take a photo of your MILO 1.5kg Limited Edition Tins - Koleksi 2021
and pair it with your favourite Malaysian meal (Nasi Lemak, Roti
Canai, Kaya Toast), and share it with us to participate.
 
Discover our AR Experience now!
It's been a while since we've had the chance to go to our favourite Warung or Kopitiam to enjoy a nice cup of MILO so
we've made it possible for you to experience it with the 1.5kg Limited Edition Tins.

Once you have the commemorative tins in hand, follow these 3 simple steps and relive those nostalgic moments.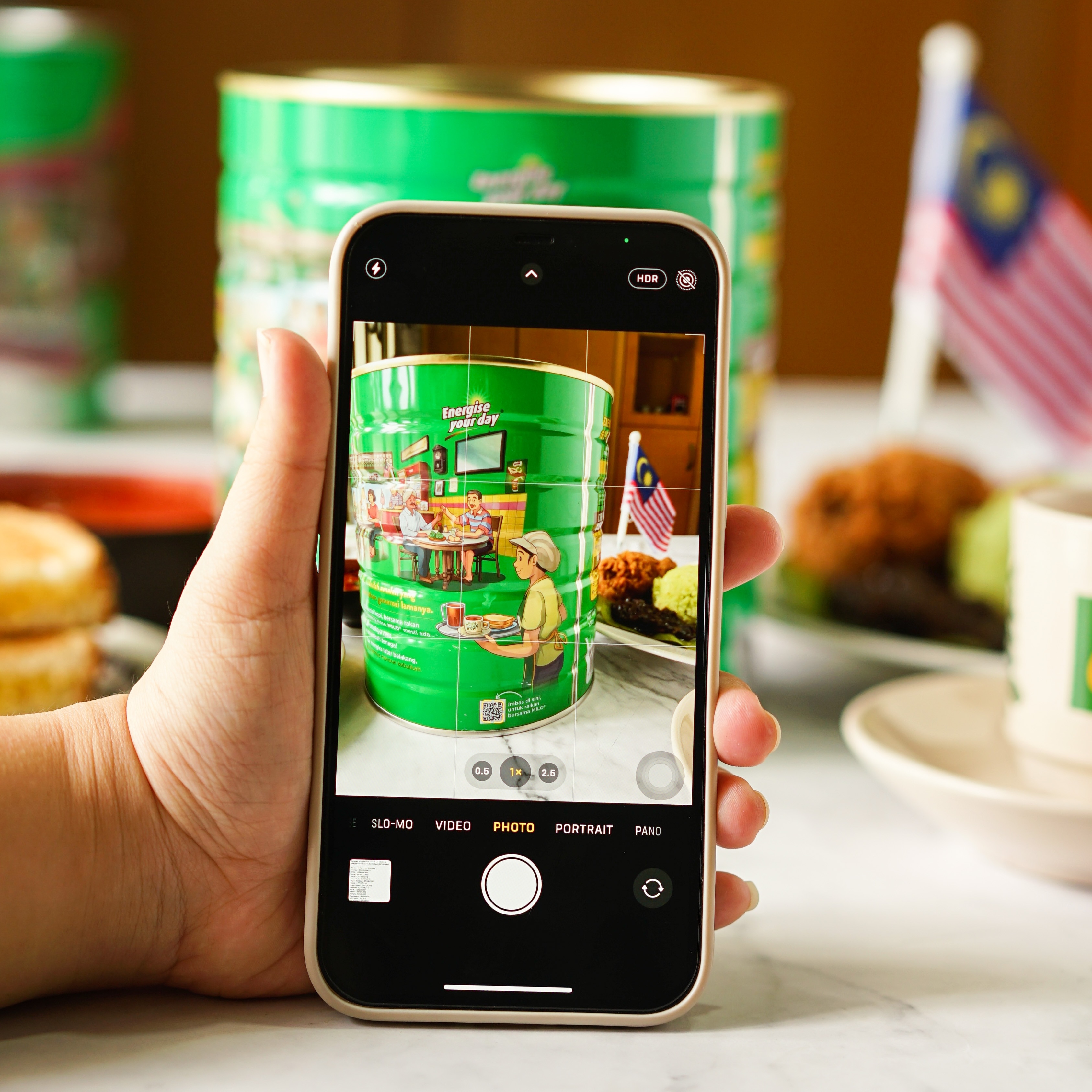 Pick up your phone and scan the QR
Code on the back of the tin.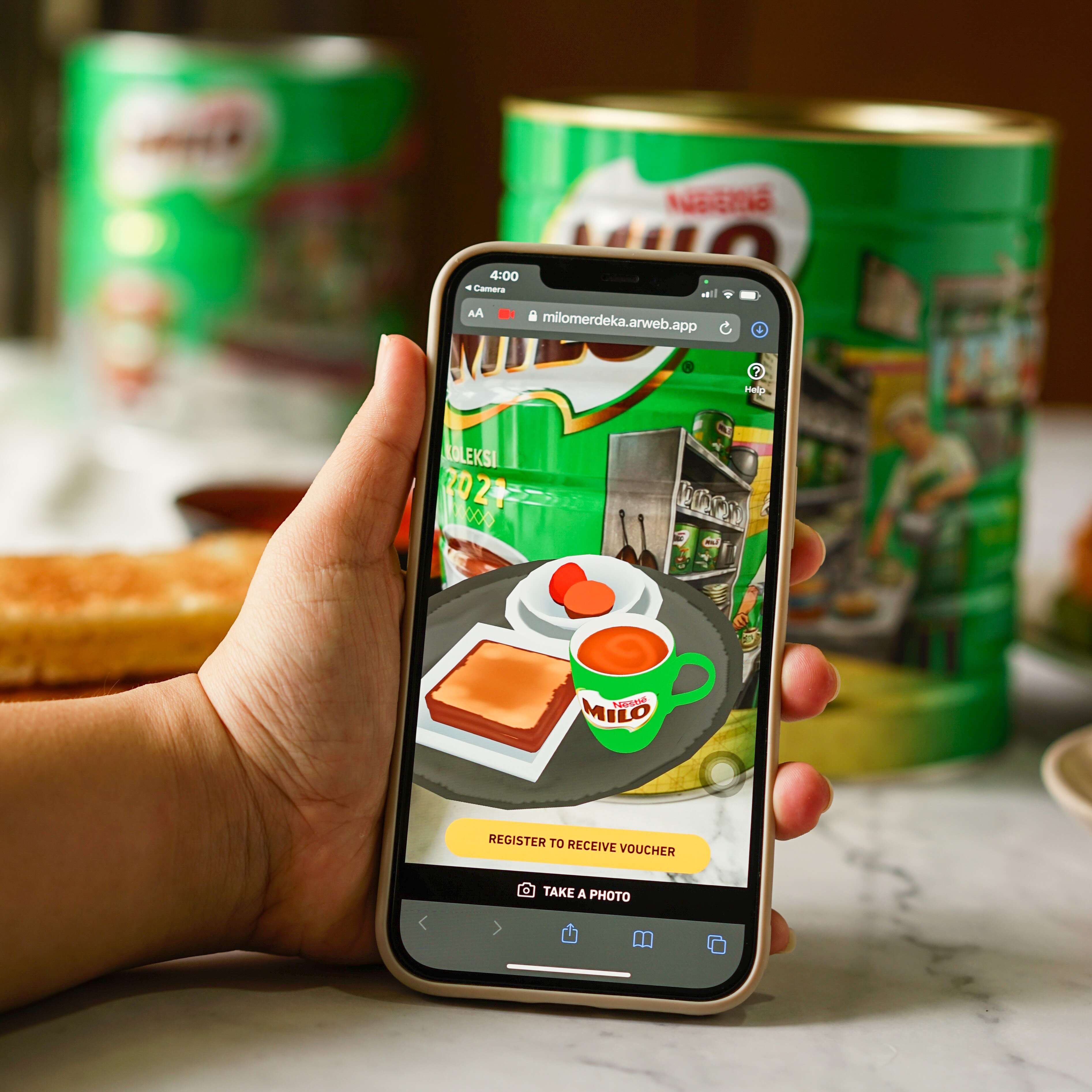 Use the guide and position your
device towards our Limited Edition
MILO® Tins.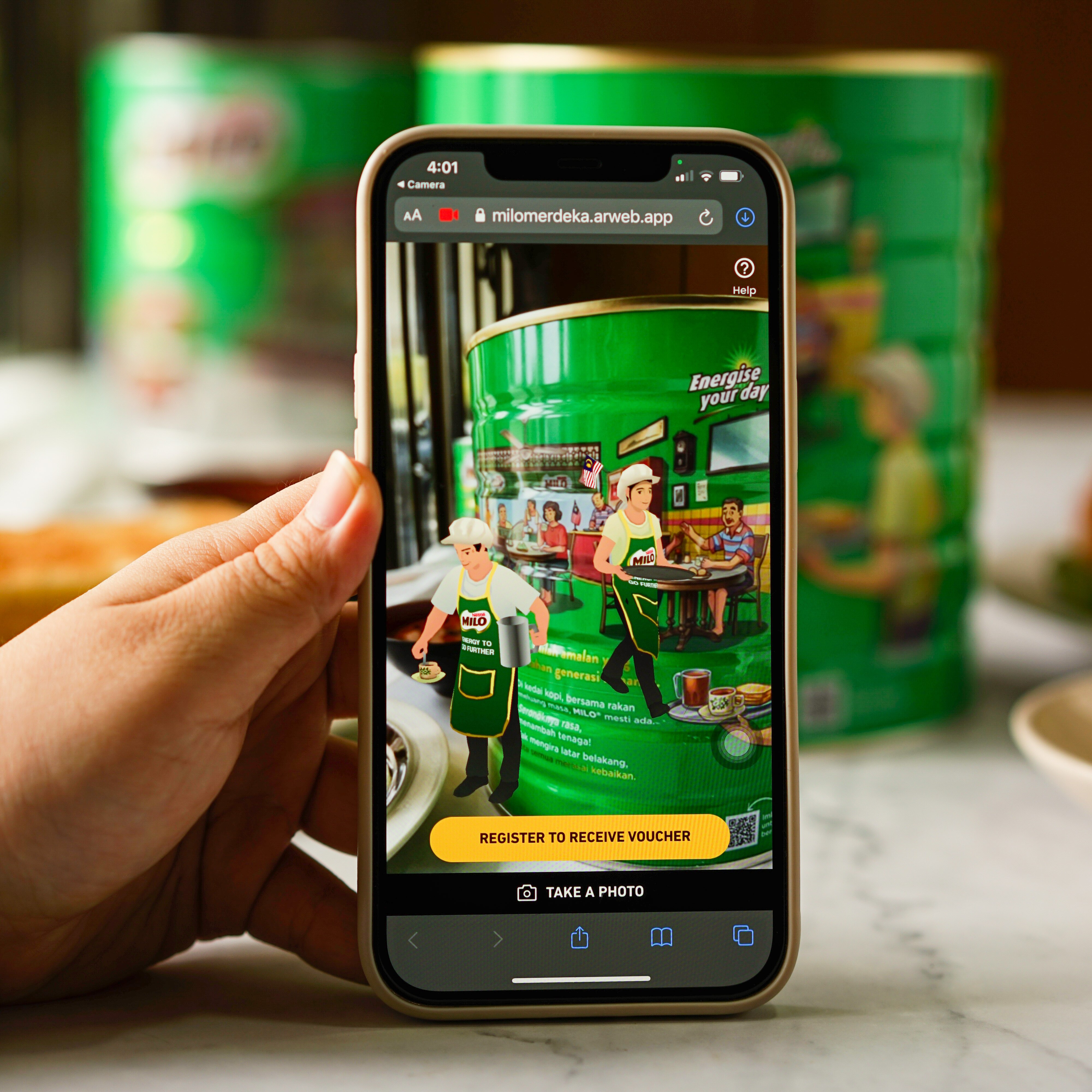 Move your phone around to make your
Malaysian MILO moments come to life
and have fun! Be sure to take a photo
and share it.