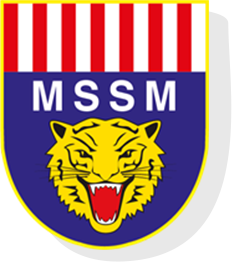 Encouraging the youth to be active is important to ensure we have an active and healthy future generation. One way to promote a healthy lifestyle to the younger generation is through sports. Sports is a healthy activity that can also teach the youth values such as sportsmanship, cooperation, teamwork, and more. 
It's great that there are exciting initiatives to help give recognition to those who excel in sports. The Malaysian School Sports Council (MSSM)-MILO® Awards is a collaborative effort between MILO® and the Ministry of Education to acknowledge the achievements of our youths. These sports awards are a part of our efforts to cultivate an active lifestyle from a young age. We believe that participating in sports is a great way to help the youth develop further as they grow up.
Every year, the MSSM-MILO® Awards is held to celebrate the achievements and contributions of our young athletes and the individuals behind the progress and development of our nation's sports scene.
MILO® would like to congratulate all winners of this year's sports awards! We wish all young athletes the utmost success in their future endeavours and hope that our nation will continue to support them together.
Athletes rise and fall. But what they learn today in the competitive arena will help them succeed tomorrow, because it is through sport that they gain the courage, perseverance, and tenacity to be successful, no matter what they choose to pursue in life.
Through a four-decades long partnership with the Ministry of Education Malaysia (KPM) on the Malaysia School Sports Council (MSSM), MILO® continues to provide a platform to thousands of student athletes across Malaysia to compete, shine and be their best selves through sport, all the while supporting the nation's grassroots sport development to nurture the next generation of world-class athletes.
Every year, the KPM-MSSM-MILO® Sports Awards are held to recognise excellence and achievements of Malaysia's most promising young athletes, as well as to acknowledge the contributions of the teachers and coaches behind their success.
MILO® congratulates all the winners of this year's Sports Awards, wishing them continued success as they take their next steps into the future.
The never-give-up spirit of our young athletes also is an inspiration to all Malaysians on the importance of taking up sport from a young age to help them grow with the important values that sport teaches.
Nurturing World-Class Athletes Begins in Schools
The Malaysia School Sports Council (MSSM) was set up by by the Ministry of Education Malaysia (KPM) as the official committee that coordinates sport competitions, tournaments and awards for primary and secondary school students across Malaysia. It is part of KPM's holistic approach to education, having recognised the critical role of sport in the growth and development of students, both physically and mentally, by cultivating a culture of excellence through sport.
In addition to providing student athletes a platform to compete with one another, the MSSM also gives recognition to those who have demonstrated world-class athleticism and sportsmanship from a young age, so as to encourage and inspire more students to take part in and grow with sport.
Collaboration with MILO®
For over 70 years, MILO® champions the energy of Malaysians from all walks of life and believes that sport is a great teacher of values that will inspire them to go further in life. 
The partnership on MSSM and the annual KPM-MSSM-MILO® Sports Awards is part of MILO®'s continuous effort to advance grassroots sport development, making the transformative power of sport accessible to students from an early age. In fact, many of Malaysia's national athletes began their sport careers through one of MILO®'s grassroots sport programmes.
Unlocking Your Child's Potential through Sport with MILO®
Some of life's most critical values for success – courage, perseverance and tenacity – are best learned on the sports field. As a partner to parents, MILO® is taking the lead to help parents future-proof their children for success with the values of sport early on.
Through MILO®'s sport initiatives, parents gain an immediate, actionable solution that enables them to equip their children with the values of sport today, so they can take on the challenges of life tomorrow – unlocked by the goodness of MILO® energy to go further by their side.