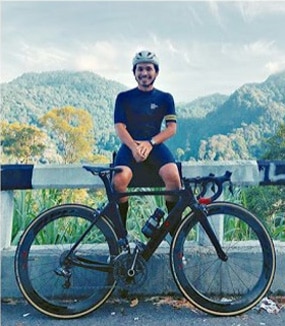 Azim Wahab
From hobby to way of life.

Despite his  career as a professional photographer, Azim Wahab continues on his passion in cycling to maintain his stamina. This has taken him across Malaysia!
 
5 months into cycling, he cycled for 200km!
"The furthest ride was 200km on 13 January 2019. At that time, I have only cycled for 5 months, rode from Shah Alam to Port Dickson".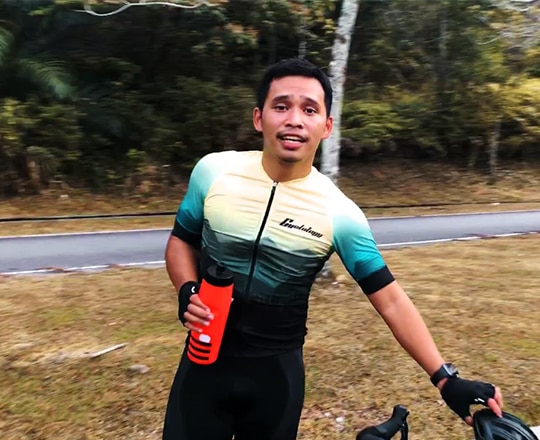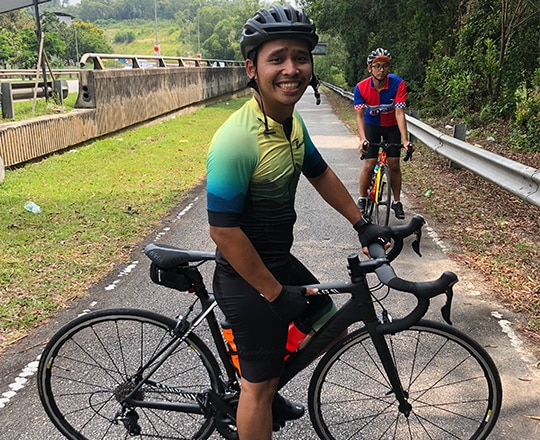 Cycles 3 times a week to stay fit
"I usually cycle for at least 3 times a week to maintain my stamina".
Group activities gets him motivated
"The Bonkers Cycling Club group has a lot of activities that suit me, and on top of that the group emphasises on teamwork and helping each other."

Keep the interest going with variety
In addition to cycling, Azim also does other field activities for diversity.
Friendly motivation makes it more fun
Azim started cycling because of his friends but over time, it became his own passion that he shares with his buddies.