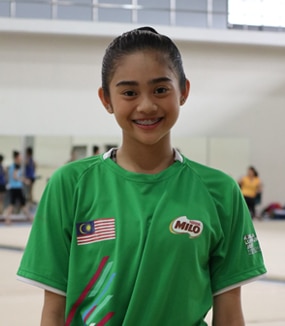 Izzah AmzaN
Stay Active While Prioritising Sports and Studies.

Despite her busy schedule, Izzah Amzan tries to balance both studies and sports. Overcoming challenges gives her strength to be more successful!
 
5 Inspirations from Izzah Amzan
Building character.
"Gymnastics taught me to be a courageous and disciplined athlete. Having these traits, I can ensure my performances are consistently excellent."
Determination of a champion.
Gymnastics can be very challenging, but it doesn't stop Izzah from thriving. Her strong determination gives her the fuel to chase her dreams.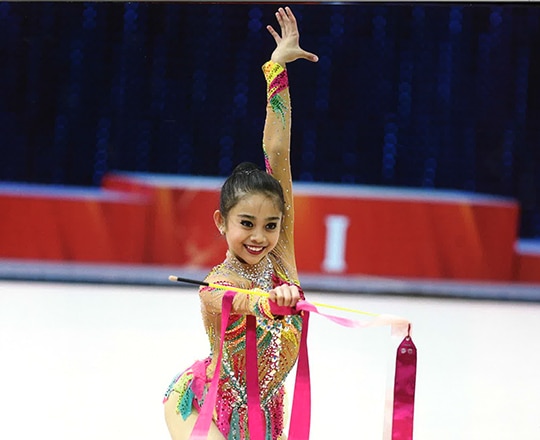 Appreciating family's support
"Support from my family gives me the confidence to keep going. I wouldn't be where I am today if it wasn't for their sacrifice and support."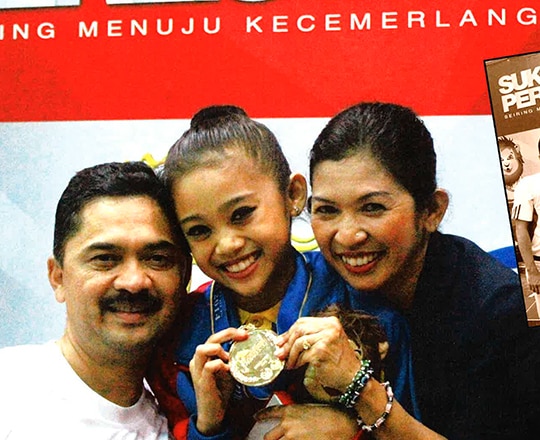 Grab every opportunity
Izzah's training schedule keeps her busy. However, she is still able to focus and perform well in her academics, even receiving the 'Excellent Student Award'.
Staying active as a lifestyle
"Being actively involved in sports can help oneself destress. So I keep myself positive by going ice skating or bowling ."