FROM MYTH TO HOUSEHOLD BEVERAGE

Ever wondered about the origins of MILO®? Here's the fun story behind MILO® — the origins of MILO® can be traced back to an ancient Greek myth!
Imagine an individual so strong that they could lift a bull onto their shoulders. Well, it is said that in the 6th century B.C. lived Milo of Croton, an athlete strong enough to do just that! And it was with that strength, he successfully won six Olympic events and many other titles.
A crisis presents opportunities, and innovation emerges under challenging circumstances, which is a vital catalyst that shapes the origins of MILO®. During The Great Depression in 1934, many children suffered from poor diets and malnutrition due to a shortage of food. These dire situations then inspired Nestlé Australia food scientist Thomas Mayne to develop a powdered chocolate malt drink designed to help build strength and provide energy for malnourished children. And in the spirit of Milo's myth came the brand and beverage that would eventually become an international household name, laying the foundations for the origins of MILO®.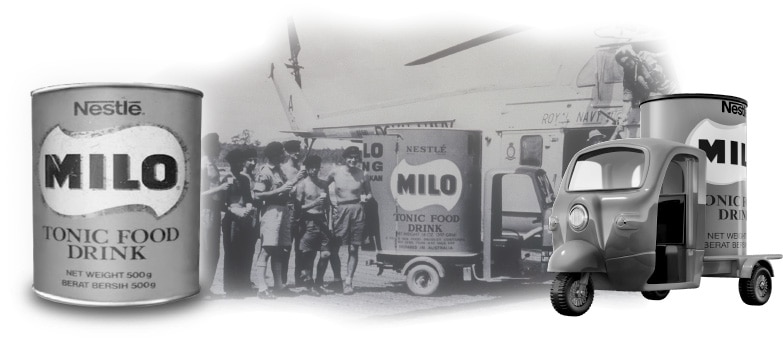 Today, MILO® is made in over 24 factories around the world and sold in more than 40 countries worldwide. Its unique choco-malty taste is widely loved by Malaysians, young and old alike.
MILO® is the familiarity you seek in the morning for breakfast, the drink of your choice after playing sports and a great companion for late-night study sessions. Enjoy it cold and hot any time of the day, we've got a variety of creative MILO® recipes to give your energy a boost and your tastebuds a treat!
How do we ensure that we deliver the goodness and delicious taste in every single serving of MILO®? Well, we start by sourcing only natural ingredients, then using them to produce the delicious goodness of MILO® to provide you with wholesome and balanced nutrition for better physical health. We also maintain high-quality control over our manufacturing process to ensure that the MILO® that gets into your mug is only filled with nourishing goodness!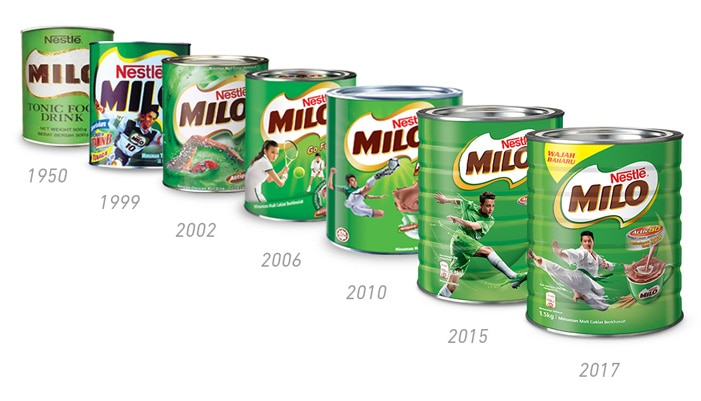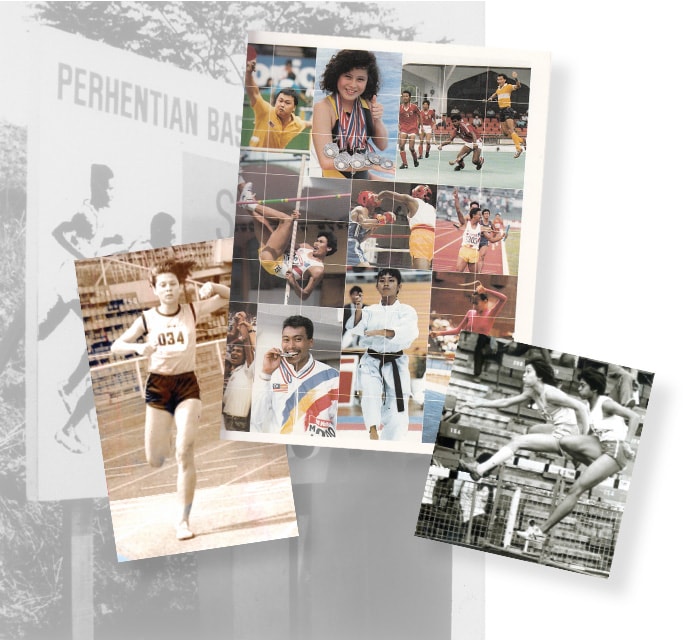 The origins of MILO® is also deeply connected with our nation's history. MILO® has grown alongside our country and has been a vital part of Malaysia's sports heritage for over 60 years, providing outstanding athletes with the nourishing goodness of MILO® to help them flourish. As a matter of fact, many of our national athletes kick off their sports careers through one of MILO®'s grassroots sports programs.
Beyond that, MILO® also strives to inspire everyday Malaysians to be all they can be, to strive further and perform better. Our mission is to fill you with nourishing goodness and energy – not just positive energy that gives you the self-belief to perform at your best, but also physical energy to get through your increasingly active, busy days.

Take on sports today, take on life tomorrow! No matter your age, learning a new sport helps to keep you in good health and your mind agile. For the younger ones, parents are encouraged to help them pick up a sports to instill values such as determination, perseverance, tenacity to push them further in life through the many challenges as they grow.
No matter what you want to succeed in, from sports to academics or even your career, MILO® supports your drive to succeed. With every cup of MILO® full of nourishing goodness, you can enjoy the true achievement of reaching your personal best in sport and in life. Be inspired by the vibrant and inspiring origins of MILO®, drink MILO® to provide you with the energy to go further!