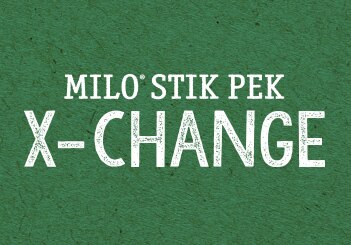 Thank you for playing a part for the environment

Thank you everyone for participating! We're excited to announce the stick packs will be making their way to our local handicraft communities to produce unique handicrafts. This will help those in need garner a source of income and uplift their livelihoods. Let's continue recycling today!
WITH LOCAL COMMUNITIES COOPERATION
Through the "MILO® Stik Pek X-change" campaign, we are working with several local communities as part of their initiative to preserve the environment by upcycling MILO® stick packs. These local communities help people in need to find a source of income while ensuring that Malaysian handicrafts are not forgotten. 
LET'S LOVE THE EARTH AND UPCYCLE TODAY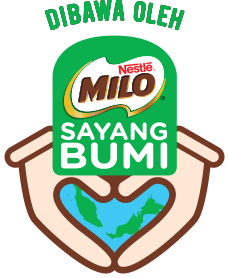 MILO® SAYANG BUMI is an initiative from MILO® to promote the practice of an eco-friendly lifestyle among consumers. In addition to providing energy and nutrition with the goodness of MILO® for our consumers, we want the community to be confident that MILO® is a brand that will pioneer and inspire efforts to keep the earth green.