LIGHT YET PACKED WITH POWER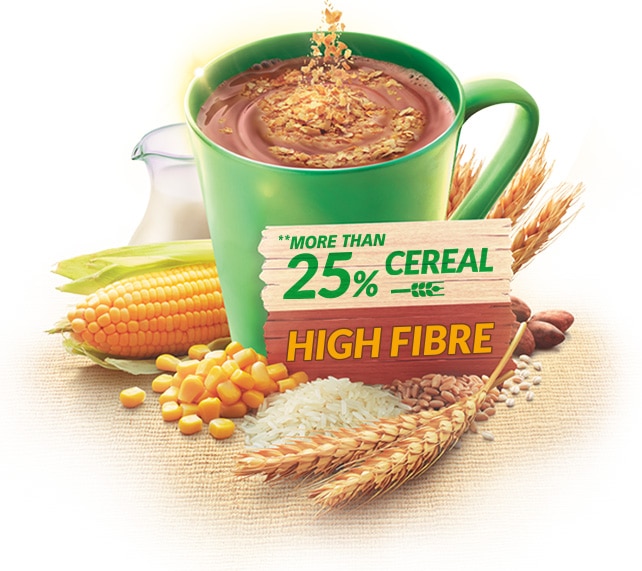 Made with Cereal
MILO® with Whole Grain Cereal is formulated for those who are looking for a nutritious drink to fill their tummy and body in the morning.

Contains Whole Grain
MILO® with Whole Grain Cereal keeps you filled and satisfied for longer.
High in Fibre
Each serving provides 10% of the recommended daily intake*
*Based on RNI for Malaysia 2017, 20-30g fibre/day

Nourishing Energy of MILO®
Packed with essential nutrients including Vitamin B that helps release energy efficiently from the food you eat.