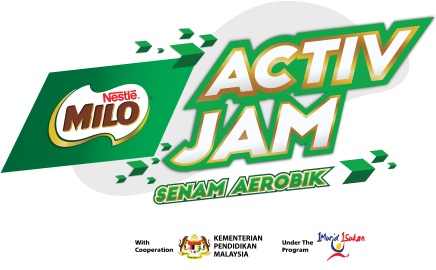 ACTIV JAM SENAM AEROBIK KPM-MILO® returns to continue encouraging students to get active while improving their physical fitness! Joining hands with the Ministry of Education Malaysia, this MILO initiative aims to drive sports at a grassroot level and cultivate an active lifestyle.
Competing among schools from all over the country, 10 teams will represent the school category while 16 teams will be selected for the Muhibbah category, to compete in the national championships.
OUR 2019 WINNERS.
IT MIGHT JUST BE YOU THIS YEAR!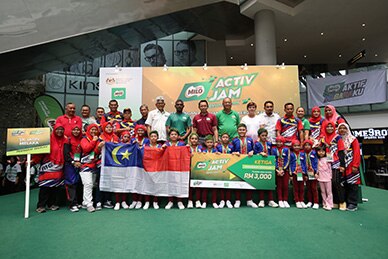 First Place:
SK Putrajaya Presint 8 (2)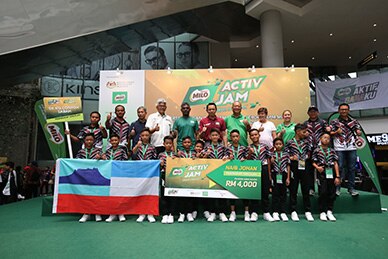 Second Place:
Sekolah Kebangsaan Kg Contoh Petagas, Sabah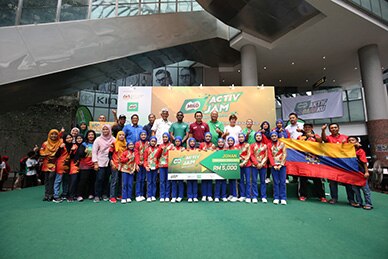 Third Place:
Sekolah Kebangsaan Jasin, Melaka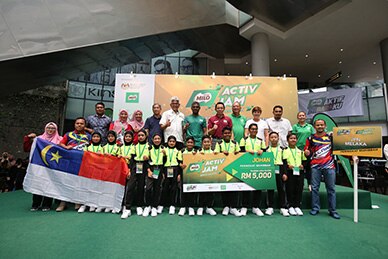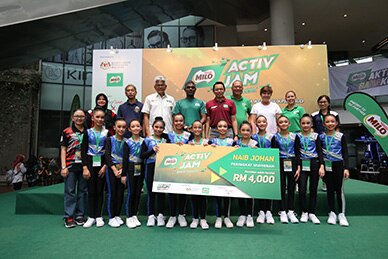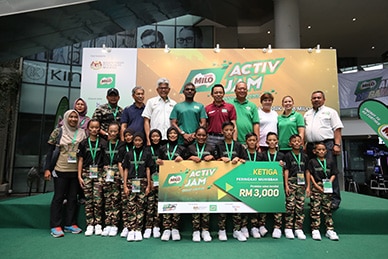 Third Place:
JPN Terengganu
Winners from Activ Jam Senam Aerobik KPM-MILO® 2019!