Come energise through this independence month with MILO®!
Purchase 2 clusters of MILO® UHT 200ml or MILO® Calcium Pluz™ and REDEEM RM5* cash back via eWallet. Redemptions are based on "first come, first serve" basis and can only be made once (1) limited to 15,000 (fifteen thousand) entries only. Cashback can be redeemed through:
Peninsular Malaysia
Touch 'n Go eWallet Top Up Pin

Sabah
Boost Credit Code Redemption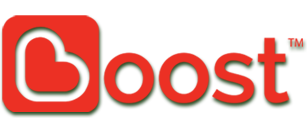 Sarawak
SPayGlobal e-Credit

*Terms and conditions apply. Redemption is limited to only once (1) for Malaysian individuals in Peninsular Malaysia, Sabah and Sarawak aged 18 years and above.
STEP 1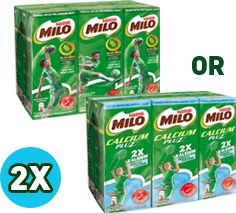 PURCHASE 2X
MILO® UHT 200ml Cluster Packs.
(Original /
Calcium Pluz™)
STEP 2
SUBMIT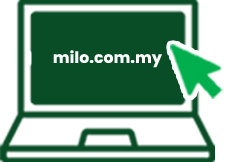 Complete the entry form on the MILO® website.
Join Now

Write your FULL NAME and IDENTIFICATION CARD NUMBER on the purchase receipt and send a picture of the receipt via
+6018 388 6332
to redeem eWallet credit.
WhatsApp Now
ENTRY FORM