#QUARTERQUARTERHALF
MILO® Bento Box recipes are made according to the food portion guidelines from the Malaysian Ministry of Health (MOH) to promote healthy eating habits. The concept of #sukusukuseparuh or "Quarter-Quarter-Half" is represented in each of the Bento Box recipes to help provide your child with the nutrients and energy to start the day.
DO YOU PRACTICE #QuarterQuarterHalf?
Following Malaysia's Ministry of Health recommendation, the #QuarterQuarterHalf concept is important to achieve a well-balanced diet. Here's how you can incorporate it when preparing your meals:
 
Quarter (Protein)
Size of the your palm
Quarter (Carbohydrate)
Size of your fist
Half (Fruits & vegetables)
The size of an open handful
Want to complete your meal with a beverage?
Pair it with MILO® for energy!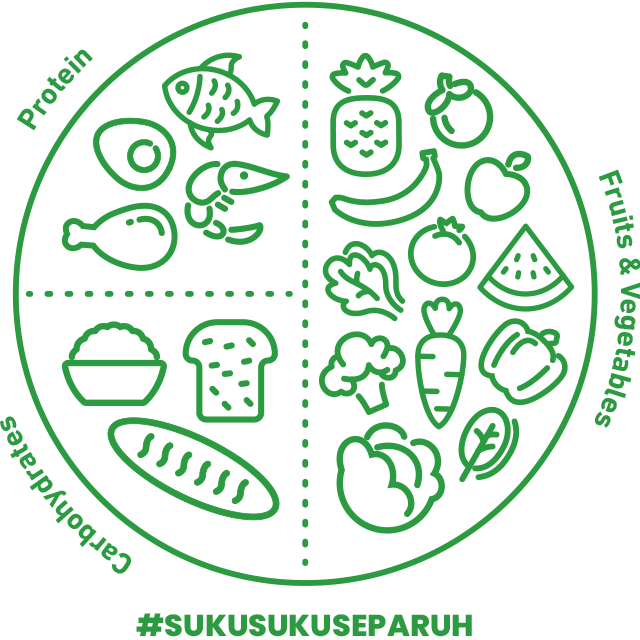 RECIPE IDEAS
Prepare these simple, nutritious yet appetizing recipes for your child together with MILO® UHT to stay active in school!
Try these fun Bento Box recipes with your child today!