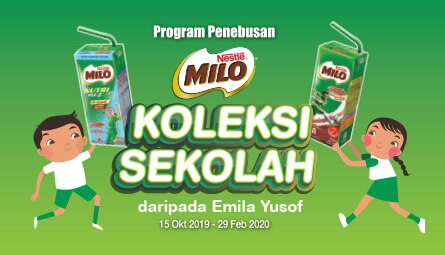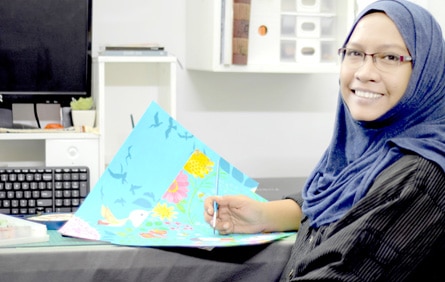 A Rainforest & Champions themed design that's perfect for all types of activities. Redeem now and collect all designs inspired by Emila Yusof today! In collaboration with Epic Home, all tetra packs accumulated during this campaign will be recycled to help those in need. Let's redeem and recycle today!
About Emila Yusof
An award-winning, experienced author and local artist specialising in children's books. Follow her Instagram account at @emilayusof to see more of her creative works.  
Download Redemption Form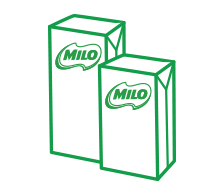 Step 1:
Drink MILO UHT to collect points*
Collect MILO® UHT packs and follow the Flip, Flap and Flat steps.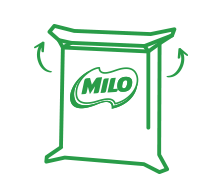 Step 2:
Fill up the form and attach proof of purchase
Download the redemption form online or get it at a nearby retailer and attach together with your collection of MILO® UHT packs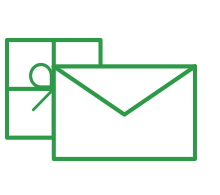 Step 3:
Redeem through post
Send the form, proof of purchase together with the collected packs.
*Ensure your UHT packs are clean and dry.
EXCLUSIVE INSPIRATION BY EMILA YUSOF
Collect all these cute designs from 15 Oct – 14 Mac 2020
30 POINTS = 1 BACKPACK DESIGN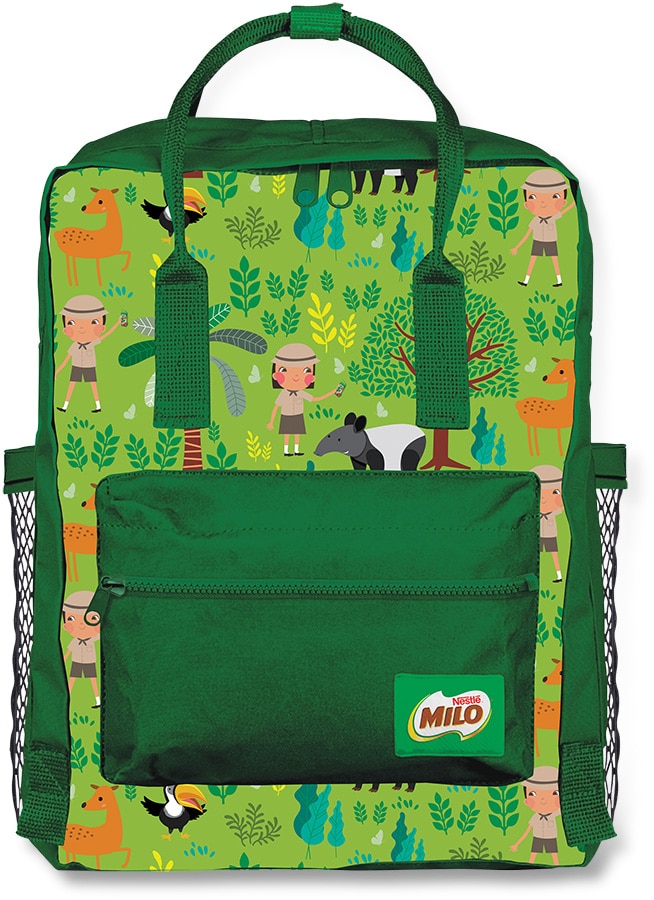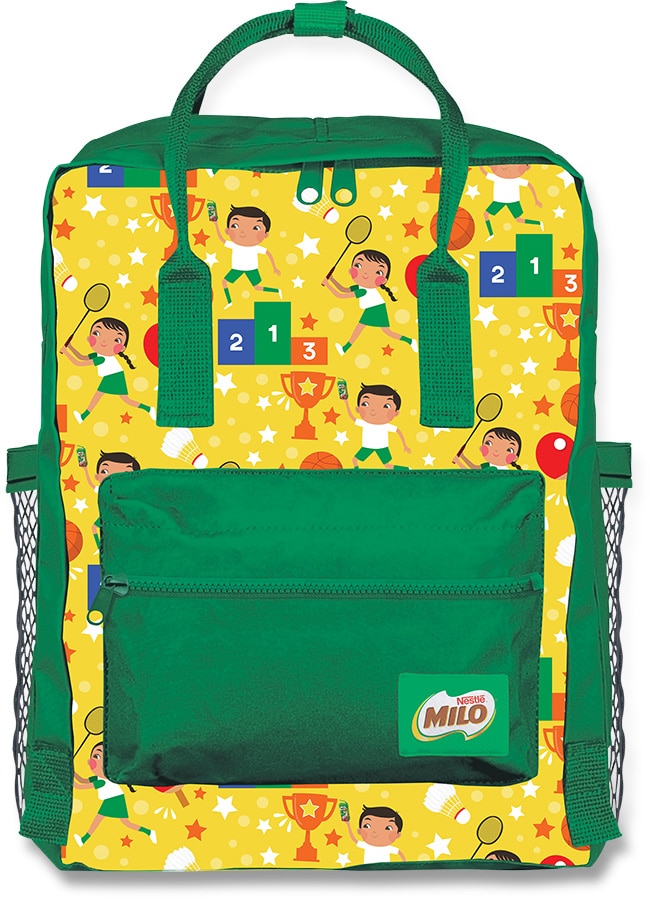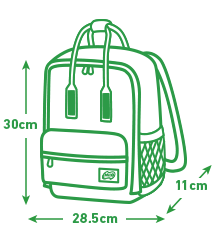 Bag Size
30cm x 28.5cm x 11cm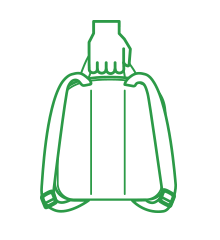 Works as a tote bag or a backpack
A portable and practical design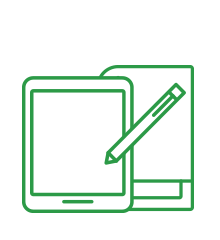 Spacious front pouch
More space to store your needs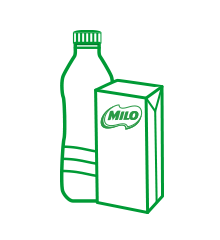 Two bottle holders
A space for you to store your bottle at the sides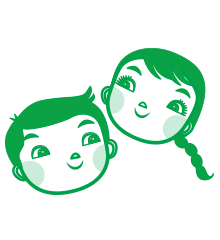 Attractive designs by Emila Yusof
Creative work by a local artist inspired by nature and the champion's spirit
9 POINTS = 1 BENTO BOX DESIGN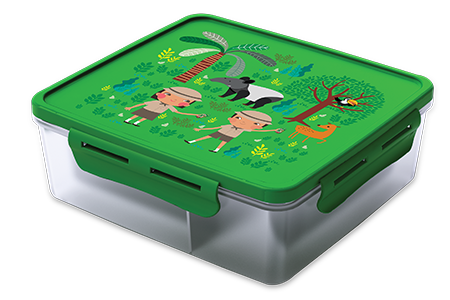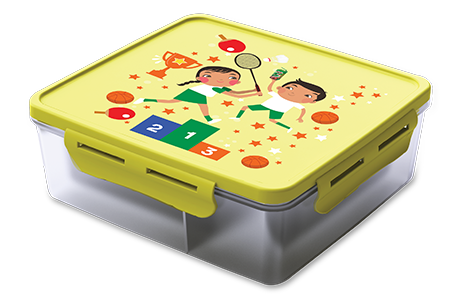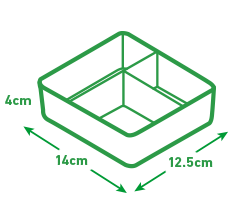 Ideal Size
Measuring at 4cm (H) x 14cm (L) x 12.5cm (W) / A perfect fit for any occasion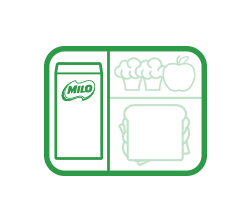 MILO UHT HOLDER
To pack healthy nutrients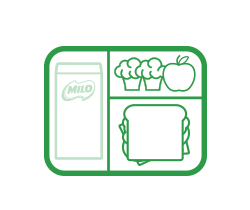 Designed based on #QuarterQuarterHalf
Eases the process of serving a balanced diet
Fill up your collected points and redeem all designs today!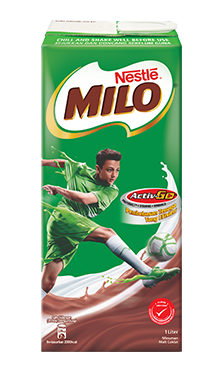 MILO® UHT 1 Litre
1 pack  = 1 point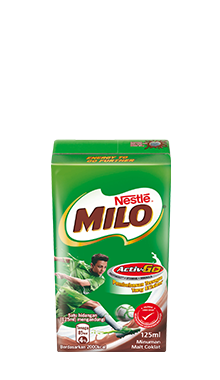 MILO® UHT 125ml
3 packs  = 1 point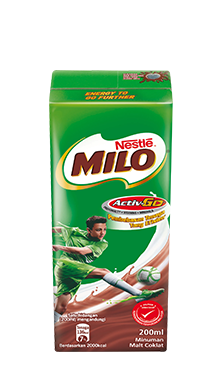 MILO® UHT 200ml
2 packs  = 1 point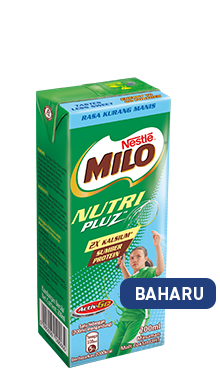 MILO® UHT Nutri Pluz
1 pack  = 1 point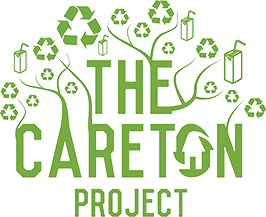 SAVE THE EARTH, ONE PACK AT A TIME
The CAREton Project is a Used Beverage Cartons recycling campaign by MILO® UHT and Tetra Pak that transforms drink packs into 'green' roofing tiles and panel boards for those in need. It aims to raise awareness on recycling and how it benefits the environment as well as the communities around them. Follow these 4 simple steps to recycle and redeem bags and bento box designed by Emila Yusof.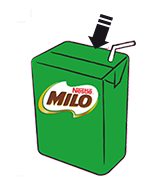 Step 1:
Insert straw
Insert straw after drinking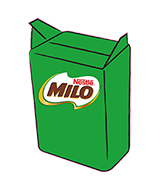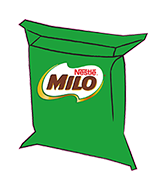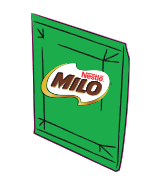 YOU CAN REDEEM THROUGH POST
Post your redemption form along with collected packs to:
MILO® UHT KOLEKSI SEKOLAH REDEMPTION PROGRAMME
Omniteam Sdn Bhd.
16, Jalan SS25/35 Taman Mayang,
47301  Petaling Jaya.